Attributes
Caffeine Level: Caffeine-Free
Antioxidant Level: Low
Ingredients
Peppermint + Spearmint • Rosehip Pieces • Ginger • Hibiscus + Rose+ Sunflower + Calendula + Osmanthus Petals
Origin
USA • Germany • Thailand • South Africa
Brew The Best Cup
205-212ºF
Bring fresh water to a boil.
8 - 10 oz
Pour water over sachet in your cup.
5 - 7 min
Let sachet steep and you're done.
---
Compliment Your Cup
Beyond The Cup
#facialsteam @candidtea
Botanical Facial Steam
This botanical blend is comprised of so many skin loving herbs that help to eliminate toxins and detoxify the skin.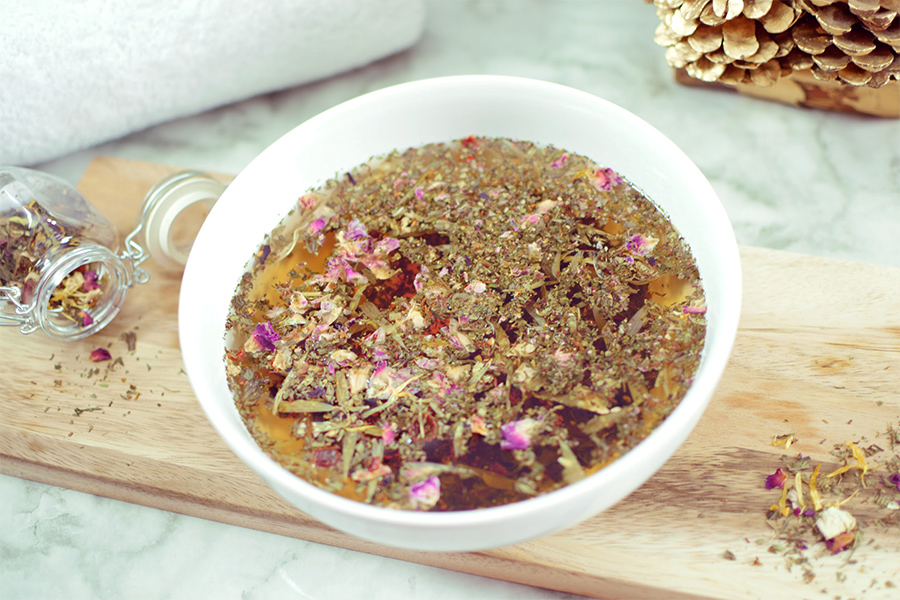 ---
The Role Model: Restorative – Total Body Tea Reviews