Attributes
Caffeine Level: Medium
Antioxidant Level: Medium
Ingredients
Green Mate • Lemongrass + Spearmint • Ginkgo + Ginseng • Nettle Pieces • Calendula + Cornflower + Sunflower Petals
Origin
Brazil • Thailand • USA
Brew The Best Cup
205-212ºF
Bring fresh water to a boil.
8 - 10 oz
Pour water over sachet in your cup.
5 -7 min
Let sachet steep and you're done.
---
Compliment Your Cup
Beyond The Cup
#teasoak @candidtea
Herbal Bath Soak
Nothing says relaxation quite like a hot therapeutic bath filled with aromatic, skin enhancing herbs.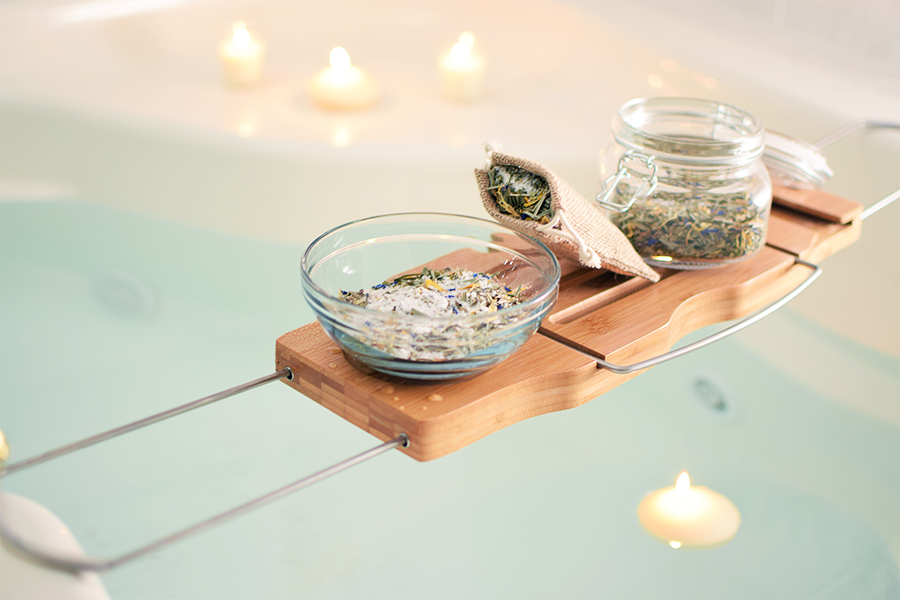 ---
The Optimist: Uplifting – Energy Tea Reviews
---