Homemade Blueberry Teapops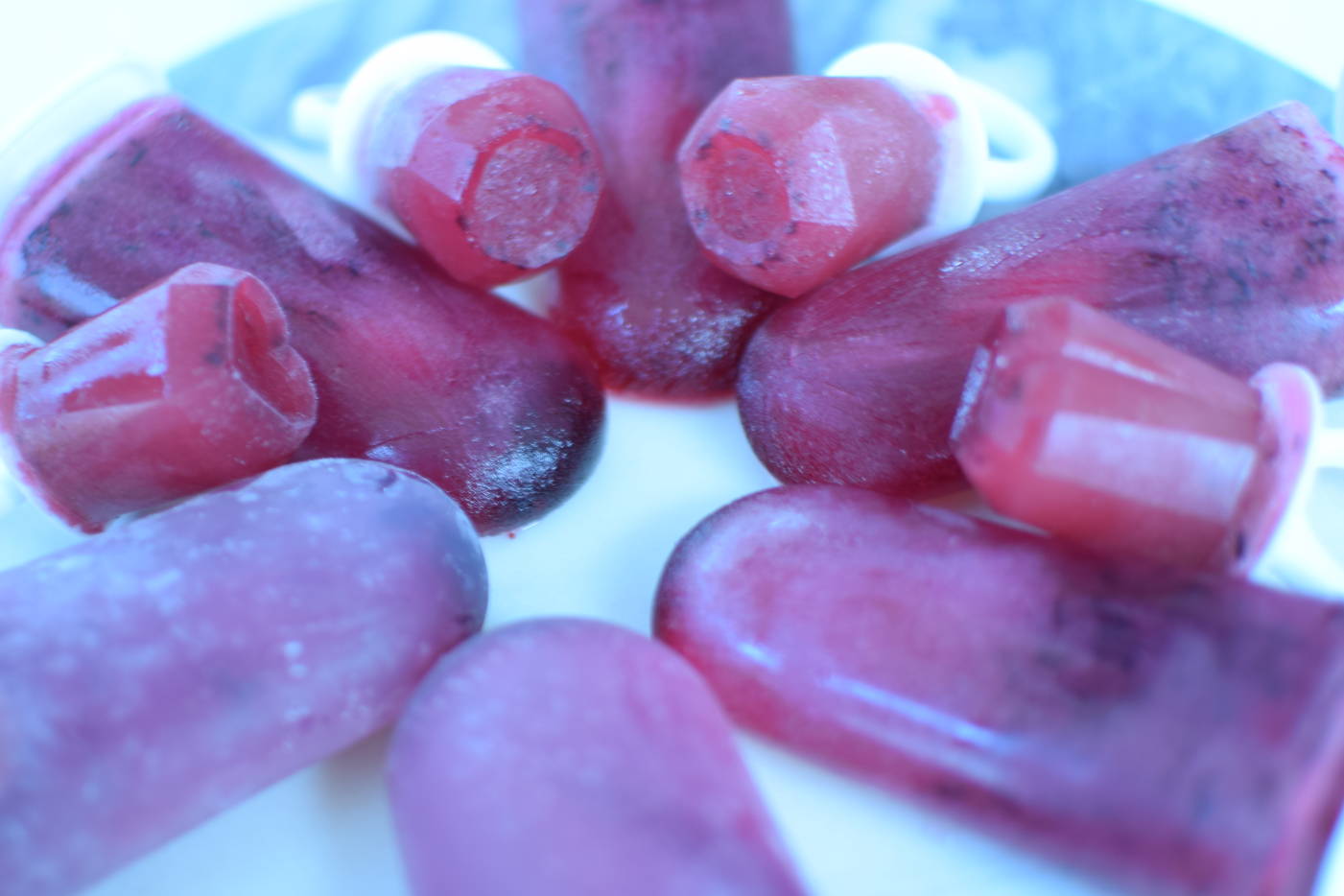 Nothing says Summer like the beach, boardwalk, and popsicles. In this teatorial, I'm sharing one of my new favorite homemade teapop recipes using our Millennial tea. With bursting blueberry flavor, and a mix of dried hibiscus and currants to create the perfect balance of sweet and tart, this tea makes for a truly mouthwatering fruity frozen treat.
---
Popsicle Mold (usually comes in 6 or 8 count)
Fresh Blueberries (1 cup per 16-20 ounces)
The Millennial Herb + Fruit Tea
2 TSP of sugar or a sugar substitute (optional)
---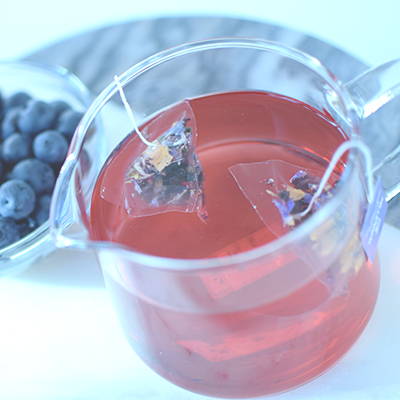 ---
Add tea bags to cold spring or filtered water.
1 tea bag per 8-10 ounces.
---
---
Let sachet steep for 30 minutes or six to eight hours for a bolder flavor.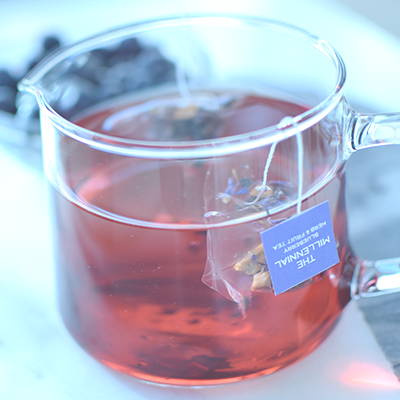 ---
---
---
Pour mixture into popsicle molds, and place in freezer for 3-4 hours or until fully frozen.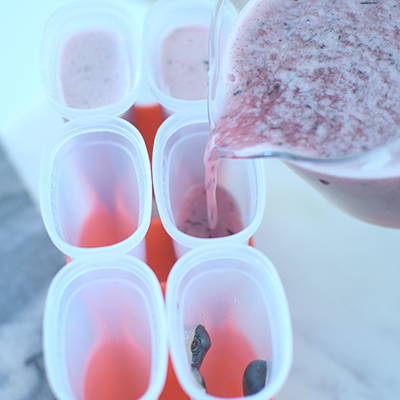 ---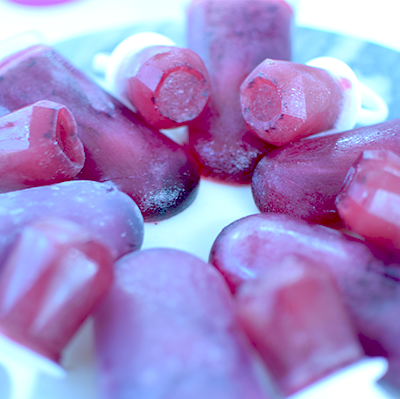 ---
Remove popsicles from mold and serve.
---
For chunkier fruit pieces, cut the blueberries in half and stick them onto the edge of the mold, then pour tea.
Dip bottom of mold in lukewarm water for 10-15 seconds for easy removal.
If using cups and popsicle sticks, freeze for an hour before inserting sticks or cover with aluminum foil and place sticks in the center.
---