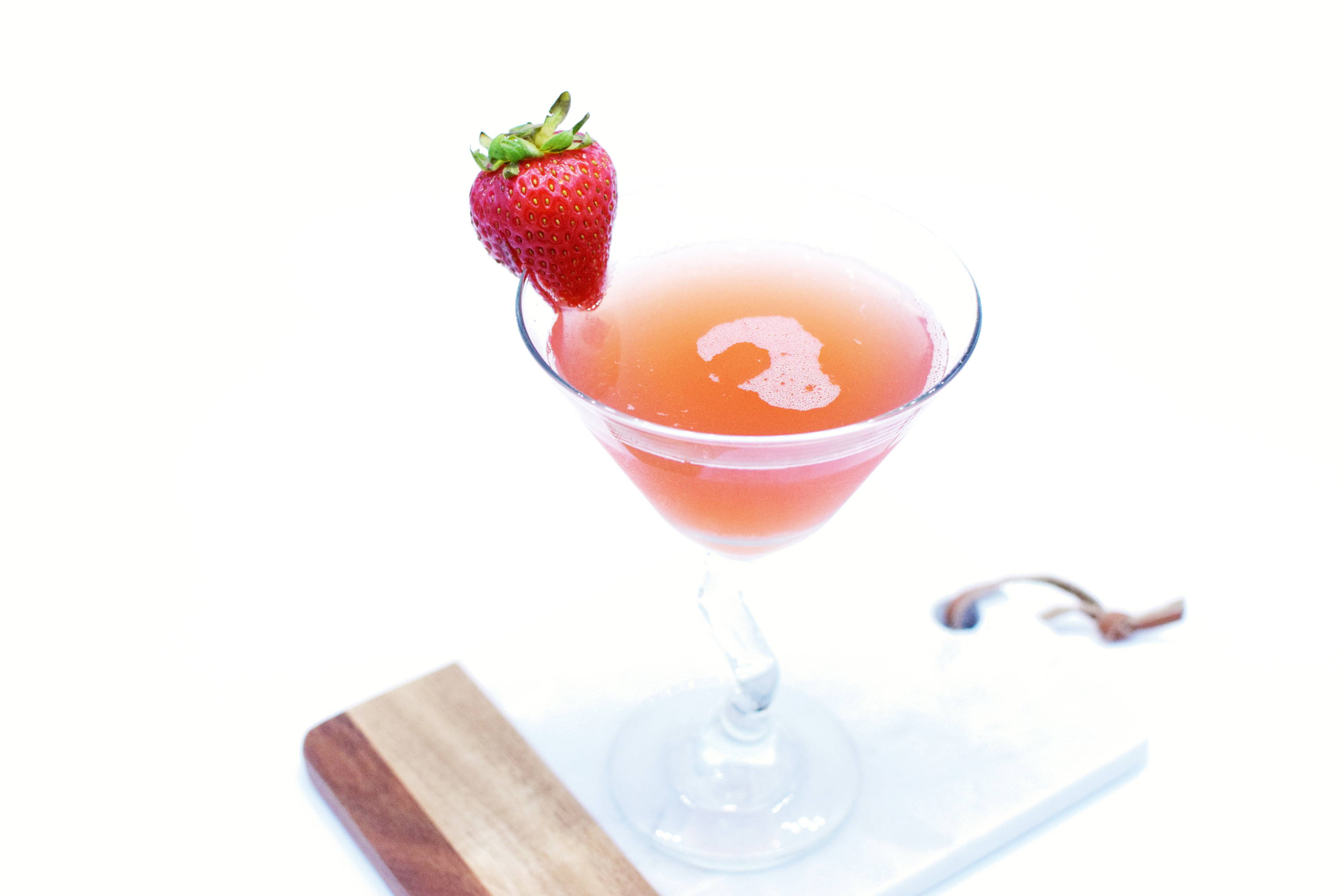 ---
4 oz The Game Changer or Sencha Akaike – Green Tea
2 oz Strawberry Syrup
1 oz Vodka
2 lbs Strawberries Hulled
1 cup of Honey
3 cups of Water
---
Cold brew Green tea overnight - 8 oz water, 1 tea bag or 1 teaspoon of loose leaf. Once steeped removed tea bag or infuser.
For syrup, add water and strawberries to a pot and bring to a boil. Once boiling, reduce to a simmer for 15 minutes. Next, remove strawberries from liquid and add honey. Let cool then store in refrigerator.
Add all liquids to shaker with ice and shake vigorously. Next, pour into glass and enjoy!
Garnish with a strawberry.
*Turn this cocktail into a simple yet delicious iced tea sans the vodka.
---
Refreshingly Light, Fruity, and Semi-sweet
---